Tom StolzerThornton Winery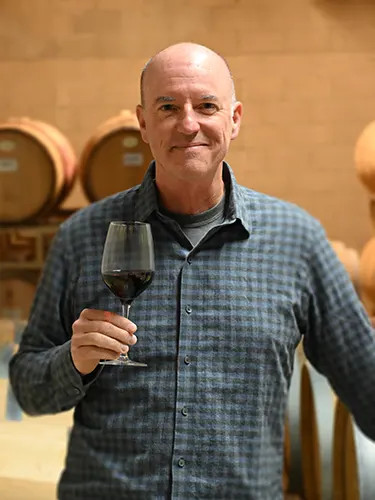 What do you love about making wine in Temecula Valley? What drew you to the region?
I'm in Temecula because Southern California is my home, and I want to explore and promote the potential we have here.
What is your winemaking style/philosophy?
My approach to winemaking is to maximize the potential that the fruit gives us here, with the ultimate goal of making wines with balance and finesse.
What is the one thing you want people to know about Temecula wines?
People should realize that we have tremendous potential to make world class wines with grape varieties that aren't as common in other regions of California. We can and do make many styles of wine with both common and with some very exciting less-common varieties.
What are you excited about when it comes to Temecula Valley's future?
I hope to see us continue to grow, embrace our history, make better and better wines, and to focus on those wines and varieties that hold the most potential for world class wines. Ultimately, to provide true wine lovers with unique and delicious wine.