Jon McPhersonSouth Coast Winery Resort & Spa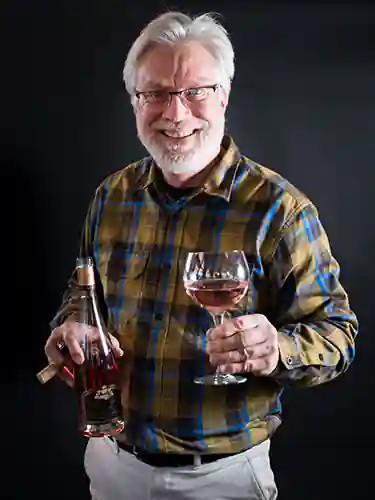 What do you love about making wine in Temecula Valley? What drew you to the region?
Honestly, when I came to the area from Texas in 1985, I was fresh out of college and had no idea California's wine appellations were so diverse and that the disparity between Northern and Southern California was more than climate or geography – it was cultural. There is also history. Southern California had been a grape-growing region (the largest in the U.S. by the early 1900s) long before Napa and Sonoma, but much of that history had eroded and has mostly been forgotten. I have always felt the Temecula Valley appellation offers many challenges other appellations don't have from weather and soils to general misconceptions and attitudes. This region is where the fight is in my opinion. We have long been dismissed as a marginal grape-growing appellation, and for me, I want to take that fight to the streets and prove otherwise to the naysayers.
What is your winemaking style/philosophy?
My background and education in wine have been greatly influenced by the Old-World classics. European wines were always held up as the pinnacle of winemaking achievement. Certainly, the history and convention that France and Italy or Germany and Spain offer is without a doubt what has influenced me and my approach to winemaking. Modern techniques and new methods are always welcomed, but I believe "it is always about the wine." No matter if it is a sweet Riesling or a big cabernet, the need to accentuate the vineyard, the fruit and the varietal expression is paramount, and flawed wine is never an option. For every vintage, we look at what went right, but more importantly, we look at what went wrong and how to improve the quality. If we aren't getting better then we are resting on our laurels, and complacency is taking a foothold. I believe oak expression should always be secondary to fruit expression, and over-ripe, over-extracted wines lack finesse and varietal clarity.
What is the one thing you want people to know about Temecula wines?
I would rather reframe this question as, "What should people know about South Coast Winery wines?" All our fruit is estate grown and we own and manage all our vineyards. We control the vineyard management, crop levels and fruit quality, and all winemaking procedures are done onsite. Everything is from cradle to grave here. Because we have total control and are vertically integrated to such a high level, our sustainability efforts go directly hand-in-hand with our viticultural and enological practices. We are very proud of this, and our wines reflect it.
What are you excited about when it comes to Temecula Valley's future?
Every day I wake up and I am excited about what the day brings. New opportunities to create new blends, check out barrel trials, bottle a final blend and check progress in the vineyard. You name it – there is always something happening, and we are all working together towards a common goal. Our desire to excel and be the best keeps us engaged and looking to the future. I think Temecula is poised to be an appellation that will astonish avid wine drinkers with quality and uniqueness.