Javier FloresSouth Coast Winery Resort & Spa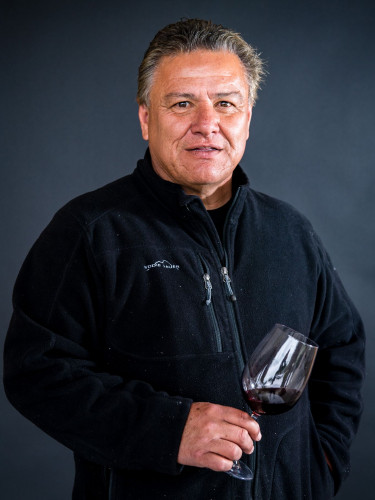 What do you love about making wine in Temecula Valley? What drew you to the region?
I love our ability to grow so many varieties of grapes here, not just the classic and popular Cabernets and Chardonnays. This diversity of grapes allows us to make all kinds of wines from dry whites, rosés, reds and even sparkling. At South Coast Winery, we showcase a grape variety that produces up to four different styles.
When I was working at a Mexican winery in the late '70s and '80s, all we knew then about California wine regions was Napa. So when my wife and I decided to move to California in 1990, we drove all the way up to Napa to find a job at a winery. It was there I first heard about Temecula Valley, which was only a short drive to my hometown, Tijuana, Mexico. Temecula Valley's location made it an easy decision for us to choose this region. But what has kept me here for over 33 years is the solid friendships I've made with my fellow winemakers, especially with my great friend Jon McPherson whom I highly respect.
What is your winemaking style/philosophy?
My style is more preventive instead of corrective. Since I have a degree in food science, I like to be associated with clean, healthy and approachable wines from the start. If the grapes don't have the organoleptic properties for a certain style of wine then we will find a grape that does. I much prefer to make a great rosé than a mediocre red. I also like to verify what I taste in wines with lab tests. I believe we should give our consumers the best value, quality and price for each bottle of wine, acknowledge the grape growers and have credibility in everything with do. I stand by the mantra "Don't fall in love with your own wines." I heard this over 30 years ago from my dear late friend, Don Galleano.
What is the one thing you want people to know about Temecula wines?
I want wine lovers to know Temecula wines are made with pride, passion and responsibility. We expect to continue earning high recognition and awards from discerning wine critics and judges. We are a wine region that produces amazing blends!
What are you excited about when it comes to Temecula Valley's future?
I strongly believe that all the Temecula Valley wineries will be very successful, especially the ones with hotel, restaurant or special event venues thanks to the highly populated areas around our valley that bring thousands of guests every week. And I am very confident our current and future generations of winemakers and grape growers will continue driving Temecula Valley wine popularity higher and higher!