Renato SaisAvensole Vineyard & Winery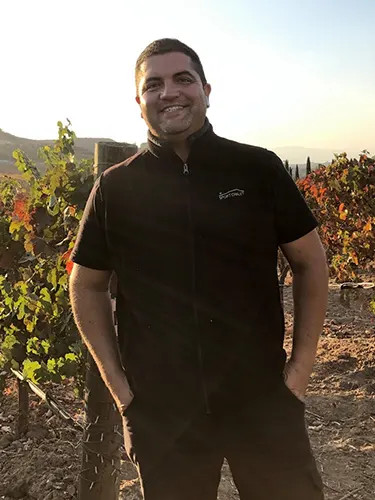 What do you love about making wine in Temecula Valley? What drew you to the region?
The challenge, the environment, the community, the opportunity to continue improving wine profiles, we are in constant change and evolution at the valley and I love that we are in the upside of things, and I am honored to be a part of it. I was drawn to the region because it is close to home town (Tijuana Mexico). Now I have made Temecula my hometown, a promising region now and tomorrow.
What is your winemaking style/philosophy?
Working closely with grapes, fermentations, aging, and always respecting varietal character whether is a blend or a one varietal wine. Always working with market tendencies. Now we are working on making all of our winemaking Vegan and Allergen Free.
What is the one thing you want people to know about Temecula wines?
That we are all trying our best from growers to vintners, to owners to marketing companies, to believe in this valley, because we are making good products and creating life experiences for them all.
What are you excited about when it comes to Temecula Valley's future?
The future of Temecula is here today, and what we do today, we need to continue doing good today so life takes care of the future.