Chris JohnsonAltisima Winery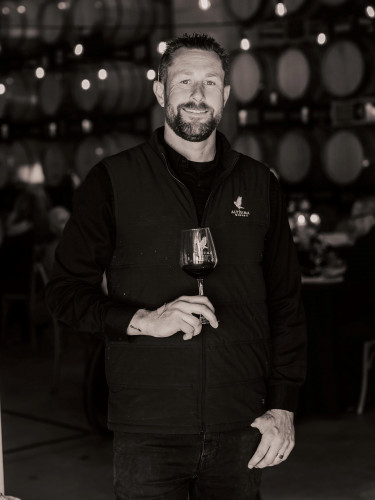 What do you love about making wine in Temecula Valley? What drew you to the region?
I love the availability and variety of grapes found in the area - from the hills of La Cresta, to the mountains of De Luz, and to the valleys of Temecula Wine Country. Having such a wide variety of grapes allows for a personal expression of winemaking.
I was raised in Temecula Valley and have been here since 1998. I remember being young and being fascinated by the process and passion behind winemaking. As I grew up, I had the opportunity to explore other wine regions. I soon realized what a special place Temecula Wine County was, and knew then that I wanted to be a part of its growth.
What is your winemaking style/philosophy?
I feel quality wine comes from quality grapes. Being present in the vineyard sets you up for success. Winemaking is an art, the effort you put in at the being of the process must continue until that bottle of wine is consumed. Cut no corners, be true the varietal you are working with. I enjoy hand selecting barrels that will add complexity and character to each wine I work with and allow that wine to rest until it shows you it is ready to be enjoyed.
What is the one thing you want people to know about Temecula wines?
I feel strongly that Temecula is the hidden gem of California. Temecula Valley wine country might be young but what it lacks in age, it makes up for with passion and community. From the vineyard owners to the vineyard crews, and from the winemakers to the tasting room staff - We all strive to showcase the world class wines coming from our valley.
What are you excited about when it comes to Temecula Valley's future?
I'm excited to see the new up and coming winemakers learn from the pioneers of Temecula Wine Country and continue to push the envelope. So much effort is being put into this valley, from education in Viticulture and Enology, to new farming and wine production techniques. I'm so excited to be a part of this community and can't wait to see the mark we making on the wine industry as a whole