Joe WiensWiens Family Cellars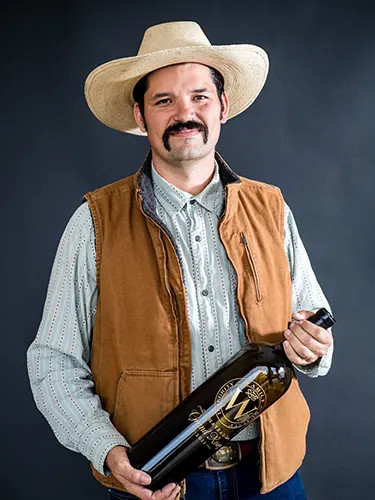 What do you love about making wine in Temecula Valley? What drew you to the region?
I love that there aren't expectations to focus on one variety.  Other regions in California have become synonymous with a single variety.  Our region is suitable for many different grape varieties, which makes my job as a winemaker more interesting and engaging.  I am a second-generation winemaker, so working with, and learning from my dad was a big draw.  Being close to sunny SoCal beaches is also a plus!
What is your winemaking style/philosophy?
I try to approach winemaking with the intention of bringing out the purity of the fruit.  We are fortunate to be able to work with some very nice vineyards throughout the valley that each offer unique differences in character.  My goal is to hold onto and highlight those nuances, giving the wines a sense of place.  I also strongly believe that a wine is the sum of all of its parts…from mother nature, to the hard-working people tending the vines, and the team that produces and bottles the wine.  The winemaker is just a piece of the puzzle to making wine.
What is the one thing you want people to know about Temecula wines?
I want people to appreciate the variety of wines that we offer.  Because we haven't pigeonholed ourselves into one variety, visitors can get a totally different experience depending on which winery they visit.  We are also unique in that, as a region, we sell most of our wines directly to our visitors (instead of distribution channels).  This means that we prioritize giving our visitors the most welcoming and memorable experience possible, knowing that these are the people that keep us in business.
What are you excited about when it comes to Temecula Valley's future?
I'm excited to see the valley grow, with more focus on high-quality winemakers that continue to explore and establish the Temecula Terroir.