Gus VizgirdaWilson Creek Winery & Vineyard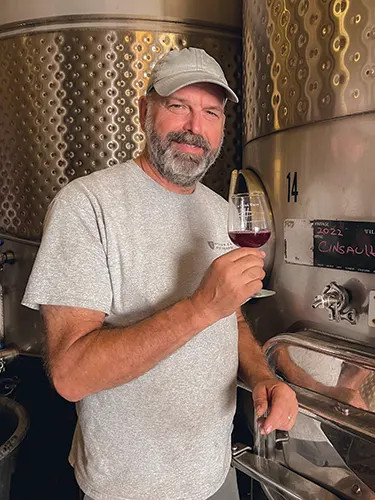 What do you love about making wine in Temecula Valley? What drew you to the region?
Temecula is a growing and developing wine region that is starting to show its character. I love belonging to a group of wine making professionals who are actively developing that character. I love the challenges that Temecula Valley has to offer the grape grower as well as wine making. There is no doubt that Temecula is the new growing edge of California's wine frontier.
What is your winemaking style/philosophy?
Keep it simple, be true to the varietal character and focus on it. Showcase Temecula terroir, have fun and share the wine experience.
What is the one thing you want people to know about Temecula wines?
I am constantly approached and told how friendly we all are in Temecula wine country. I like hearing that. It says a lot about who we are and what we do. Temecula wine is a reflection of that friendly spirit mixed with great weather and unique soil. It's magic.
What are you excited about when it comes to Temecula Valley's future?
I love the growth and direction of Temecula wine. The growth and focus has been phenomenal in the past thirty years. The new group of grape growers and wine makers, replacing us old-timers, are taking it to the next level. Coupled with a developing culinary identity Temecula is destined to be the premier Southern California cultural oasis. Fine Wine - fine food - fine time.