Gino DiMercurioMaurice Car'rie Vineyard & Winery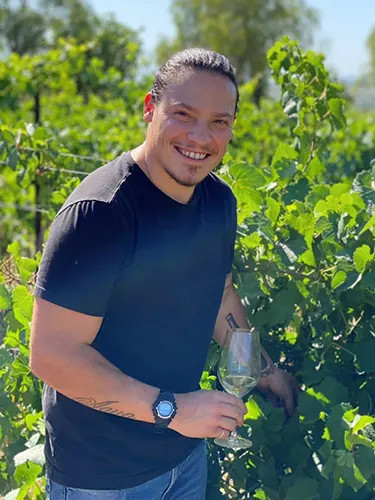 What do you love about making wine in Temecula Valley? What drew you to the region?
I am an artist by heart, and winemaking is my favorite art form. I also grew up in northern California, and I've made some good wine with good people up there and I wanted to give southern California wine country a shot.
What is your winemaking style/philosophy?
Let the grapes shine, don't over manipulate the juice or go against the natural flavors.  I love organic and vegan wines, especially if they are a good representation of where they come from.
What is the one thing you want people to know about Temecula wines?
Temecula is a Mediterranean climate, so with the help of our hot weather and soil content, we can make unique and beautiful wines.
What are you excited about when it comes to Temecula Valley's future?
I am excited to grow as a winemaker here and be a part of this booming wine region.