Dakota DentonGershon Bachus Vintners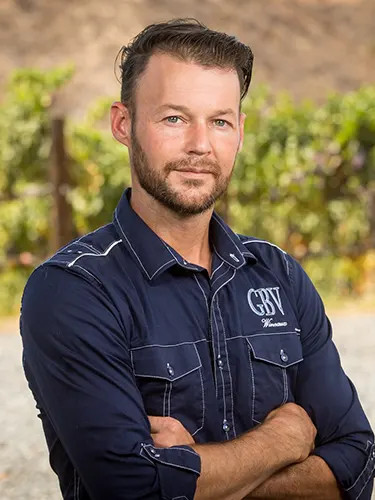 What do you love about making wine in Temecula Valley? What drew you to the region?
Besides the amazing wines, I love working with the people in wine country, everyone is always willing to lend a helping hand when needed. Born and raised in Temecula I have always been around the area, growing up in the industry getting my first job at 15 years old, and quicky fell in love with the wine industry.

What is your winemaking style/philosophy?
Great wine comes from great grapes, we start in the vineyards hand picking the fruit to ensure quality. We also use concrete fermentation tanks and Hungarian oak barrels to add complexity to the wines along with ageing the wine so it's ready to drink when released.

What is the one thing you want people to know about Temecula wines?
Temecula wines are making an impact to the wine industry with Award winning wines of all sorts. Just come up and try some at Gershon Bachus Vintners!

What are you excited about when it comes to Temecula Valley's future?
There are a lot of things to be excited about Temecula's future, one being the growth in the area, we are seeing a variety of different grapes being grown expanding the varietals we can work with, some of these being Spanish and Italian varietals.