Nadia UrquidezDoffo Vineyard & Winery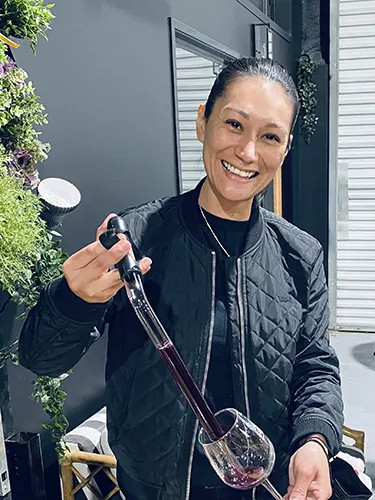 What do you love about making wine in Temecula Valley? What drew you to the region?
I like the diversity that exists in the Valley and its different styles of wine we can make. But what I love the most is the teamwork and support from the winemakers. I came as an intern and immediately deep in my heart I knew I wanted to stay.
What is your winemaking style/philosophy?
Respect the terroir and produce frank wines.
What is the one thing you want people to know about Temecula wines?
Temecula wines can stand with the best in the world. Highly award-winning wines are produced in Temecula Valley.
What are you excited about when it comes to Temecula Valley's future?
The region is growing very fast and we need to keep up with the new generations of consumers. That implies new styles of wine without straying from the traditional. Less oak; more fruit. Dry not sweet!!!