Discover
Wilson Creek Winery & Vineyard
On the winery grounds, a bridge spans a meandering stream, dubbed…
SIP Passport Promotion: 10% off any Family Reserve Wine purchase.
Amenities
Guided Tours
Wedding & Event Spaces
Picnic Area
Family / Kid Friendly
Live Music
Restaurant
Gift Shop
Winery Info
Tasting Room
35960 Rancho California Road
Temecula, 92591
Phone
951.699.9463
FAX 951.695.9463
Owned By
The Wilson Family
Winery Established
1998
Winemaker
Gus Vizgirda
Current Production
30,000 cases annually
Food Services
Creekside Grille Restaurant; Open Mon-Wed 11-4, Thurs-Fri 11-8, Sat 11-5, Sun 10-4
Courtyard Bar and Grill | Open Sun-Thurs 11-5 | Fri 11-8 | Sat 11-6
Limo/Bus Policy
If you are visiting via a Limo or Transportation Company, reservations are required by calling 951.699.9463
Hours
Open Sun-Thurs 10:00 am - 5:00 pm
Fri 10:00 am - 8:00 pm
Sat 10:00 am - 6:00 pm
Wilson Creek Winery & Vineyard
Like the namesake Wilson Family, this is perhaps Temecula Valley Southern California Wine Country's best gathering place for award winning wines, extraordinary hospitality and experiences driven by a heart for family, friendship and fun. The winery grounds and gardens are the pride and joy of the Wilson family featuring a welcoming tasting room, full-service restaurant, conference and event spaces, romantic wedding spots and exclusive retreat accommodations. The Creekside Grille Restaurant, nestled near the Cabernet grapevines while under the covered patio structure, casual yet tasteful seasonal cuisine and delicious Wilson Creek wines fill the menu. The Library, located on the 2nd floor offers a sit down guided tasting experience of reserve wines. The family legacy of Wilson Creek is alive in all aspects of this Tuscan-themed getaway. Come for the fine wines. Come for exquisite food. Come for the entertainment and enjoyment of the good life. The Wilson family has built an extended-family community around the sharing of wine, food and hospitality, turning visitors into friends and wine lovers into ambassadors for the brand.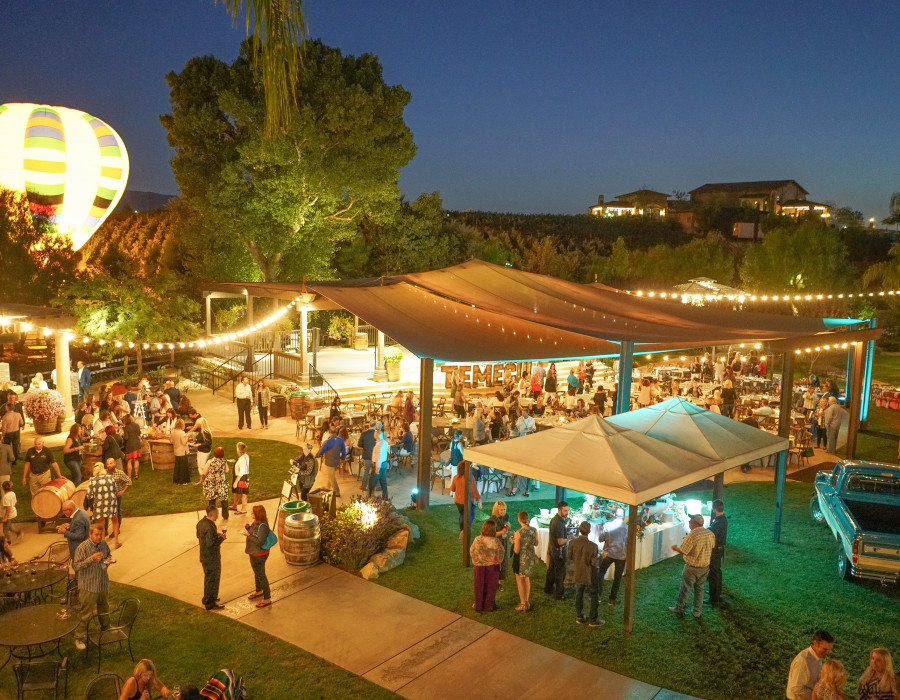 Wilson Creek Winery & Vineyard Events